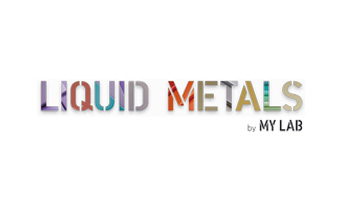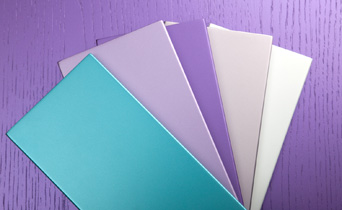 The Liquid Metals range is composed of 70 metal-effect colors, sub-divided into primary colors and secondary colors: the former are pearls of pure color that, when mixed together, make it possible to produce the latter. The formulation of the pigments imbues the stain with a tangible fullness of shade, equivalent to a lacquer. The metal effect is more subdued than that achieved with normal metallic colors and adds a real sense of depth, particularly in the primary range, whereas the metallic shine comes across very clearly in the secondary range. To the touch, they have the feel of a micro-texture, creating a balanced surface that alternates between filled and unfilled spaces, without pitting.
The liquid metals are suitable for highly creative uses that are ahead of the fashion curve, and they can be applied to regular and irregular surfaces. They can be used on various types of materials: wood, bamboo, glass, plastic polymers and metal surfaces.
Suitable for these requirements
Are you interested in this range?