TRADITION AND QUALITY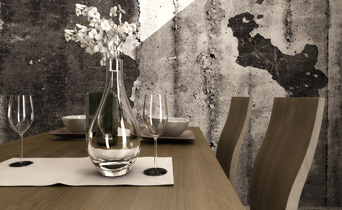 Polyurethane coatings are particularly recommended for application to surfaces subject to high levels of wear-and-tear, where excellent chemical/physical resistance is required.
ICA Group offers an extensive range of polyurethane coatings – matt and gloss, open-pore and closed-pore, transparent and pigmented.
Versatility and ease of use
Spray, roller, curtain-coater or electrostatic application
Excellent chemical/physical resistance
Excellent transparency
High solid residue (42-65%)
Formaldehyde-free
NMP-free
APEO-free
Sealers
Coatings providing an effective seal against the oily, extractive substances in the wood, with high levels of resistance to the humidity of the wood. They are generally used as the first coat in coating cycles, and their use is indispensable for the anchoring and complete polymerization of coatings applied to wood species containing the aforementioned substances (e.g. Rosewood, Ebony, Teak, etc.) and to dyed woods.
Base coats
Coating products that serve to protect and cover the surface below. They prepare the surface for the subsequent phases of the coating cycle.
Polyurethane base coats may be transparent or pigmented, and offer a wealth of options to match the type of wood being used and the desired type of final effect.
ICA Group's range of polyurethane base coats makes it possible to select from the following performance characteristics: resistance to overcoating, coverage and fullness, sandability, verticality, wettability and transparency.
Top coats
Top coats are coating products that are applied as the final coat of the coating cycle and endow the manufactured object with the desired aesthetic and tactile properties: transparency, opacity, smoothness to the touch, etc. ICA Group's polyurethane top coats also have very high performance characteristics in terms of chemical/physical resistance, scratch-resistance and surface hardness.