Trade fairs and events
October 16, 2017
SICAM 2017, free to create
An international exhibition focusing on components, semi-finished products and accessories for the furniture industry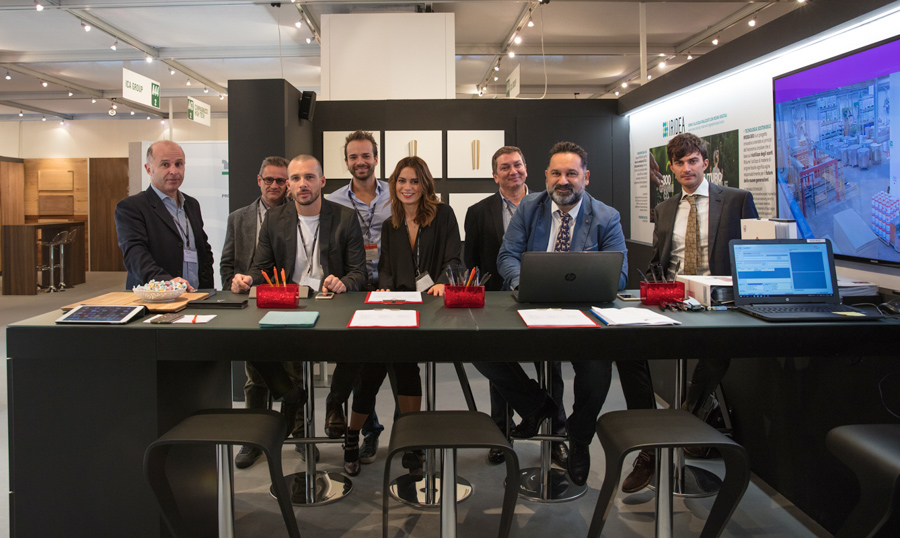 Sicam [Pordenone] October 10-13th 2017
Now into its ninth edition, SICAM repeats its success yet again, confirming its status as the most important event for the Italian furniture industry with a strong international standing.
Armed with our successful system to bring down carbon-dioxide emissions, the ICA Group came to the SICAM trade fair in Pordenone with its most innovative product solutions which minimize any negative impact on the environment.

The innovative products were arranged into four thematic areas which put an original spin on the home environment whilst bearing environmental issues in mind: Modern classic with enchantingly cozy interiors, Contemporary luxury for an elegantly poised atmosphere, Industrial loft with dark metropolitan shades and Natural décor which draws inspiration from Mother Nature.

Environmental sustainability was the cornerstone of the ICA Group's exhibition, as expressed by the Iridea Bio range (which has been honored with international accolades from the Interzum & Drema trade fairs): the first coating in the world to benefit from a virtuous cycle which uses renewable sources and substantially lowers CO2 emissions into the air. This manufacturing process could be the start of a revolution if all producers used it. It would lead to lower consumptions of raw materials and energy - a godsend for the whole planet in terms of sustainability and a huge contribution to the betterment of the health of all its inhabitants.