Case History
December 7, 2016
Accademia del Mobile
Respect for the environment with the help of water-based coatings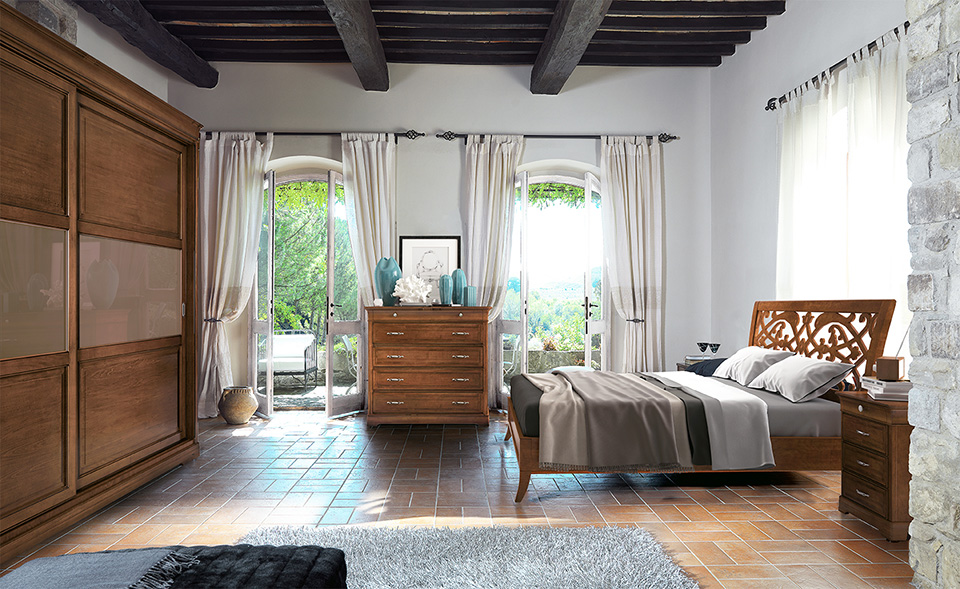 Accademia del Mobile is a historic Italian company which dates right back to 1793. It is an inestimable repository of old values and precious secrets for the cabinet-making trade as well as a wood academy which has been setting standards and keeping the tradition of beautiful wood furniture alive for over 200 years.
Today, the company is a veritable authority in making furnishings from solid wood: a living, natural material free from harmful emissions.
What is more, solid wood defies the passage of time, meaning it can magnificently array any surrounds, whether these be modern, classic or contemporary.
All the furniture collections are exquisitely fashioned and inherently valuable, studied down to the tiniest detail: Accademia del Mobile has turned solid wood into its signature material and can happily state that "anyone who is looking for solid wood, is bound to find Accademia del Mobile".

AIMS
- Create a sound healthy product thanks to the use of water-based coatings.
- Be ever mindful of the importance of sustainability and respect for the environment.

APPROACH
Whilst designing and manufacturing its product range, Accademia del Mobile keeps these goals foremost in its mind: robustness, quality manufacturing and an unerring aesthetic edge. Our decision to only use solid wood has always been accompanied by a keen awareness of the importance of two guiding principles: health and eco-sustainability.
Working with ICA has enabled us to stay steadfastly loyal to these guiding principles. Our resolution to use only water-based finishes to varnish our surfaces has turned out to be a winning choice indeed. It took a long time to tweak the fine details and successfully develop the final product, but by pooling our skills, ICA and Accademia del Mobile have managed to come up with a healthy natural product which in no way sacrifices its original beautiful appearance.
 
"Our collaboration with ICA has helped us to give all our modern collections a fully water-based finish - both for the lacquered and the varnished ranges. Not only this, we have also broken a world record in doing so because we are the first to have ever achieved a complete water-based cycle for a classic-style finish - the Gommalacca finish on our Bellagio collection. We are delighted to say that our customers were taken aback by both the superb end result and our single-mindedness in creating an environmentally friendly and healthy product."
Matteo Rossi - Sole Director of Accademia del Mobile