News
September 14, 2017
I Saloni 2017
The 2017 design trends by the ICA Group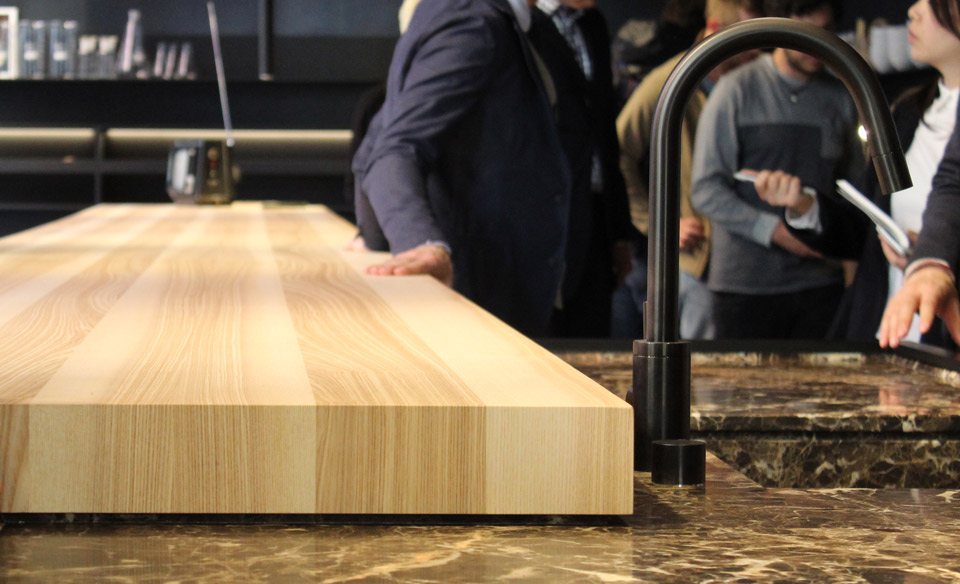 Basic fuss-free pieces with simple silhouettes, rounded shapes and warm colors dominated the most recent edition of Milan's design week. If the whole world is in an uproar, then design seeks out its own haven in the beauty of safe classics. Design trends this year are mellow and unruffled with a timelessness which bespeaks a desire for relaxation, a need to get away from "disposable" furnishings and to invest in quality and notable details.
Although it was absent from the Salons, the kitchen sector made its presence known at the Milan Design Week through the panoply of events taking place in the FuoriSalone and organized with a flurry of creativity and energy, as culture took the spotlight.
There was a preponderation of single-brand showrooms with various show-cooking programs hosted by prominent chefs who provided great evening entertainment throughout the design week in the many locations. Celebrity culinary artists who mimicked everyday cooking routines and demonstrated the sheer practicality and functionality of products and materials.
The kitchen world takes a playful wager on different materials and delves into endless combinations.
Totally urban looks where matter and its textures prevail to give way to warmer solutions where the natural beauty of wood is evocative of happy gathering and has a direct connection with all things Natural.