News
March 29, 2017
UNI and ICA, Now you can classify your wooden floor
UNI standards ICA's contribution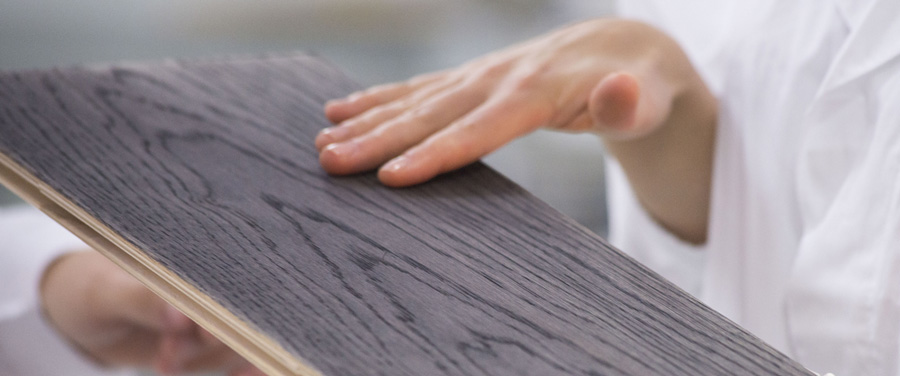 ICA has been part of the UNI/CT 022/GL 07 working group entitled "Top coats for wood (mixed commission for Wood/Furniture)"
for about five years. Its representative
Francesco Cinquepalmi
(R&D Chemical/Physical Testing Manager) has taken an active role in reviewing and creating this new industry standard.
Alongside other industrial institutes (Federlegno and Catas) and other coating manufacturers, Francesco took part in the project and brought his contribution to
the creation of this major UNI standard on protective surface treatments for wooden flooring
.
We asked Francesco to share his thoughts with us regarding some of the main aspects of the standard and how it will be applied.

Francesco Cinquepalmi
R&D Chemical/Physical Testing Manager
How exactly did ICA contribute to drawing up the UNI 11622-1:2016 standard?
ICA's input was substantial, in terms both of the number of tests carried out and of the use of cutting-edge instruments.

Could you specify exactly what it relates to?
UNI standard 11622-1:2016 is concerned with "Indoor Wood and/or Wood-Based Flooring – Protective Surface Treatments – Part 1: Minimum requirements for coating cycles" and defines the minimum requirements for the protective surface treatment of wood and/or wood-based floors and similar coverings, such as the walkable surfaces of wooden stairs, for use in interiors, and the methods and criteria for verifying the performance of a coating cycle applied to a normalized surface.

Who is it for?
UNI 11622-1:2016 was drafted with specific reference to the production phase of protective surface treatments and the associated coatings cycles, and is applicable to coating products or cycles that produce a continuous, even film on the surface to which they are applied. The document is part of a series of standards for manufacturers of coatings for wooden floors, geared towards enabling the finished product to be classified.

What advantages are there for manufacturers of wooden flooring?
With this standard, wooden-flooring producers will have an additional tool to verify the performance of the coating products and cycles that they use.