News
March 16, 2018
Designer Day
Ironic and eco-friendly design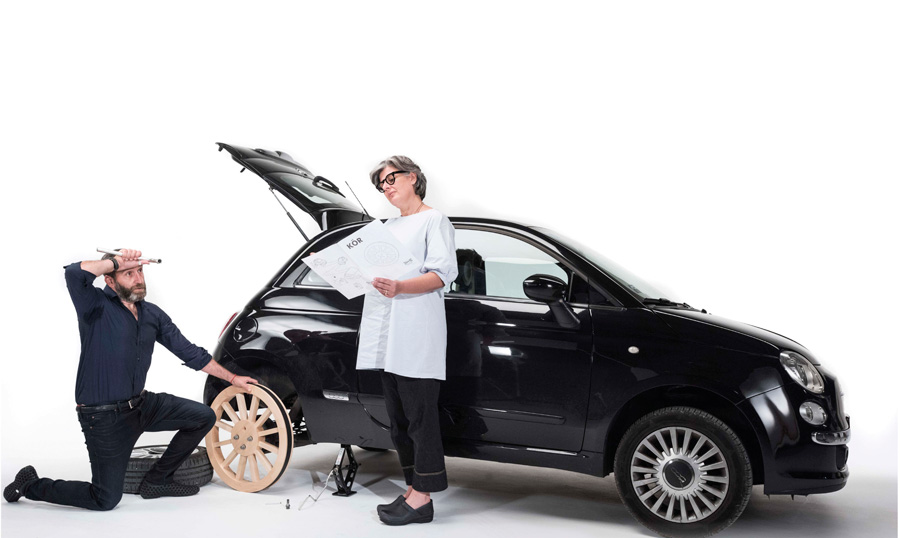 18 designers have created witty and unconventional objects as a tribute to IKEA, all of them coated with ICA BIO coatings. The result is an exhibition that will be held at "FuoriSalone" during the Milan Design Week

There is a table for antisocial people called Chatt, a dining table for those on a diet called Diät, or Grandiös, a pedestal for the egocentric ones. Also, there is the hiding-lovers wardrobe, with a seat inside to sit comfortably, the bookcase for just one book and many other works worth to be seen. They were all created by 18 designers from 6 different countries, who were asked to realize flat-pack, self-assembly projects by the Danish designer Niklas Jacob, as a fun and ironic tribute to IKEA world. Who doesn't know it?



They met Sandro Paniccia, ICA Chairman, Andrea Paniccia, General Manager, and Lorenzo Paniccia, R&D Technical Manager, and were able to get a close look at the new ICA product: Iridea BIO, the first highly eco-friendly, oil-free coating in the world. "Every company should ask itself what's its impact on the planet - says Sandro Paniccia - Our BIO coating is the result of 3 years of research and it proves that going green in the chemistry industry is possible".

The 18 objects created were coated with Iridea BIO coating and collected for an exhibition entitled "IDEA - The Design Supermarket", during one of the leading international events for the furnishing world, the Salone Internazionale del Mobile in Milan. The exhibition will be held from 17 to 22 April at Superstudio Più, Via Tortona 27, Milan, and will be one of the events of the FuoriSalone, which attracts thousands of visitors every year. An original way to present the new ICA product and its green features.