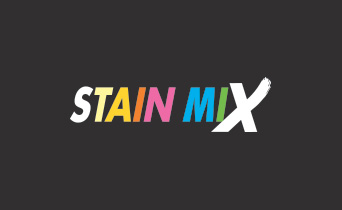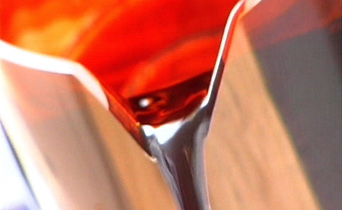 STAIN MIX is a tintometric system that is very much appreciated by those operating in the woodworking industry because it makes it possible to achieve a real, simple solution to the problems of coloring, with considerable advantages and savings in production terms. STAIN MIX was conceived not only to facilitate the task of staining for those operating within the industry, but also to teach them how to select and produce a stain on their own. So, it is far more than a range of wood stains, and more than a new color chart or a new catalogue: it is a veritable system for the formulation and preparation of an extensive array of wood stains. STAIN MIX is an easy-to-use, effective system that is also flexible and comprehensive, since it allows users to switch at will between two different types of stains: IN and CNA. The IN series is composed of solvent-based stains, which can be diluted with solvent or water, whereas the CNA stains are water-based.

STAIN MIX is extremely simple to use, and so is within everyone's reach. Starting with 16 concentrated base stains, it is possible to produce the other 54 concentrated stains, which can be made by mixing together 2 or 3 of the 16 base stains (only in 3 cases are 4 base stains required). The percentages of the bases to be mixed have been specifically formulated with whole numbers, or at the most with one decimal point, to make it easy to create small quantities of stain with no possibility for error. The stains can be produced working either by weight or by volume, obtaining the same final result in either case.
The shades featured in the color charts can be created using specific ICA Group thinners or water, at 3 different dilution percentages. This enables the user of the system to see the variation in tone as the dilution percentage is varied, and so to choose the right concentration for the desired shade – a concentration that can of course be, if required, somewhere between the two closest shades in the color charts. It is for this reason that there are far more obtainable shades that can be seen in the color charts.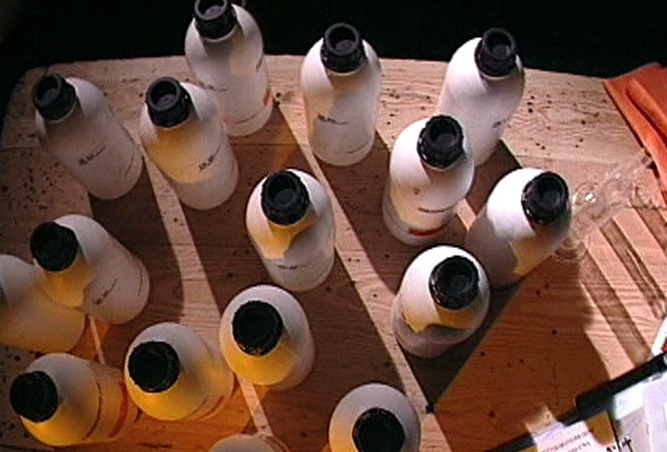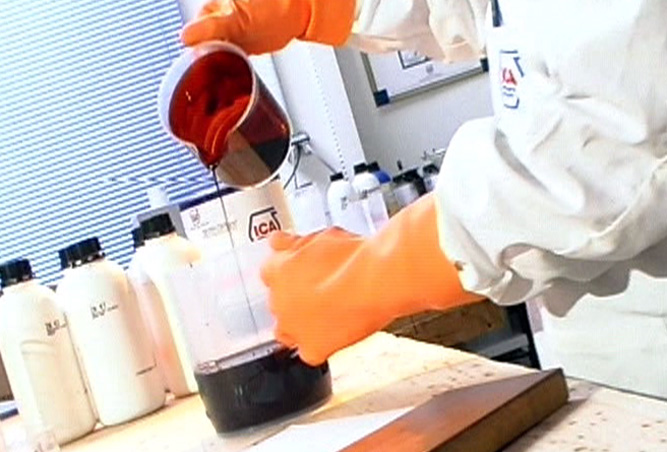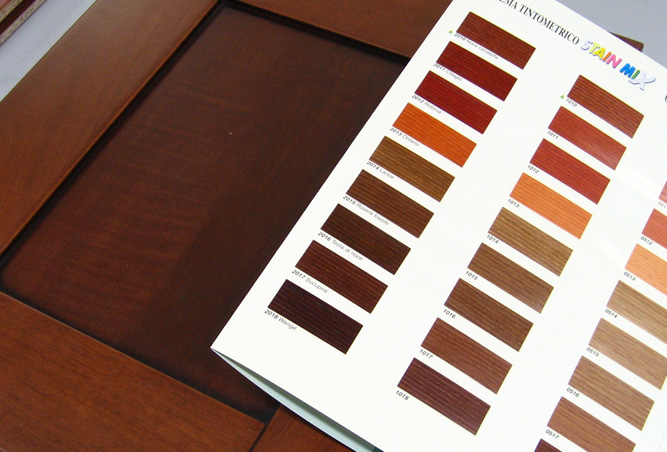 The advantages
of the system
Obtain with just 16 bases all of the shades shown in the Stain Mix color charts and many other intermediate tones.
Simplicity of formulation.
Consistent replicability.
Reduce timescales and become autonomous: there is no need to wait for the stain to be delivered, because it can be produced directly at any time.
Acquire an in-depth understanding of the formulation of stains for the coloring of wood.
Economic savings:
- lower purchase cost with respect to the cost of pre-diluted (ready-to-use) stains;
- avoid wastage of stains;
- eliminate unsold stock;
- reduce the cost of packaging and the associated disposal costs.