THE NEW COLOR SENSATION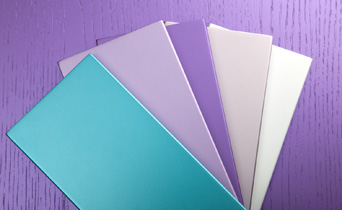 The My Lab range is a continuously evolving interactive system that is intended for use by those who are involved in architecture and interior design and want to develop, in advance, the concept that will then be realized during the project.
The system operates through all-new metal-effect colorations, the so-called liquid metals, which are monocomponent or bicomponent eco-friendly water-based coatings.
With MY LAB, it is possible to create combinations of on-trend colors and colored transparent top coats. Specifically, with this system lacquered hiding coatings and stained woods become the basis for interaction with a "palette" of all-new liquid metals, creating unlimited color options through the deployment of contrasting and tone-on-tone solutions.