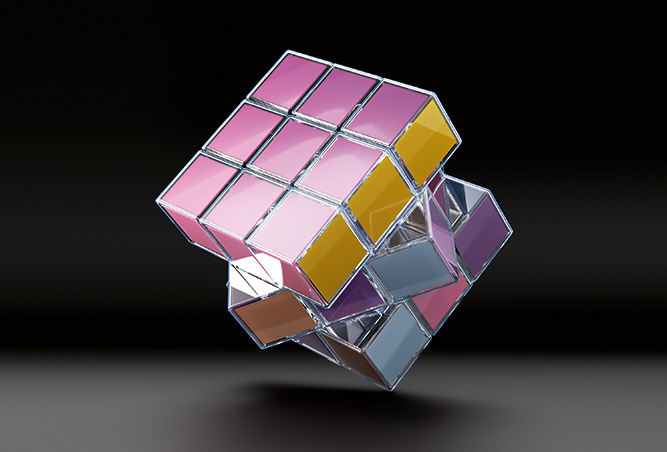 The wealth of experience accumulated by ICA Group's Research & Development laboratories in the formulation of water-based coating products has led to the creation of the
Glass Paint Collection
, a
specific range for the painting of both flat glass and hollow glass
.  
ICA Group's glass range is composed of
transparent, colored, lacquered and metallic
mono- and bicomponent water-based paints, which make it possible to achieve highly impressive aesthetic results, with an
unparalleled array of effects and colors and excellent chemical/physical resistance and adhesion
.  
The innovations include the line of
thermosetting water-based paints
(which can be dried in an oven at temperatures of between 140 and 180°C) designed for application to glass (flat or hollow). Of particular note among the coatings in this line, thanks to their strong visual impact, are the
fluorescent
and
photoluminescent
paints – both normal and activated by black light (Wood's lamp).
Of great importance, too, is the line of
pigmented thermosetting water-based UV
coatings, which enable the environmental impact to be minimized while maintaining high levels of productivity.  
In addition, the ICA Group laboratories have developed a brand-new selection of
colors and effects
named the
Glass Paint Collection
, composed of transparent and hiding water-based products that have been designed to offer inspiration to glassmakers and furniture manufacturers that use glass as a decorative element.  
The special effects available in the Glass Paint Collection include
two-tone lacquered
,
sublimated
,
iridescent metallic (e.g. iris effect)
,
ice
,
mirror
,
steel
and
Liquid Metal
.