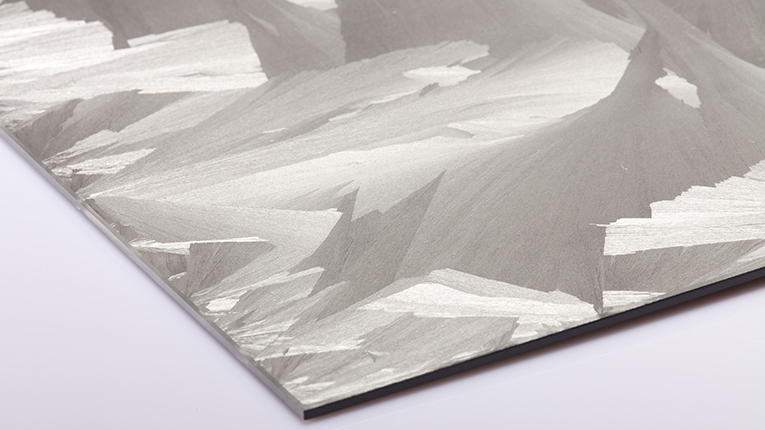 The world of ICA Group is constantly evolving, and the group always pays close attention to emerging design trends and to the requirements of designers and architects. For this reason, the R&D laboratory devotes a great deal of time to the development of effects with an ever-increasing level of customization – effects that have what it takes to imbue the domestic environment with a unique character.
The coating is the "cloak" that makes the coated item all the more exceptional and endows it with an even higher level of aesthetic impact, offering innovative ideas and becoming an essential element in the interior design project.
 
LIQUIDICE is one of the latest innovations from ICA Group. It is a monocomponent coating that creates an aesthetic effect similar to ice crystals.
 
Applied to interior furnishings, it produces a very unusual effect and makes it possible to achieve various iridescent and metallic colorations that highlight the texture generated by the product, endowing the coated surface with a particular three-dimensional effect.
 
LIQUIDICE can be used both on wood and on glass to enhance the design quality and aesthetic impact of Italian-made furniture and furnishings.