News
May 10, 2018
XIA-XYLEXPO INNOVATION AWARDS: yet another prize for ICA Group
An important acknowledgment for this innovative anti-scratch, anti-fingerprint and self-healing coating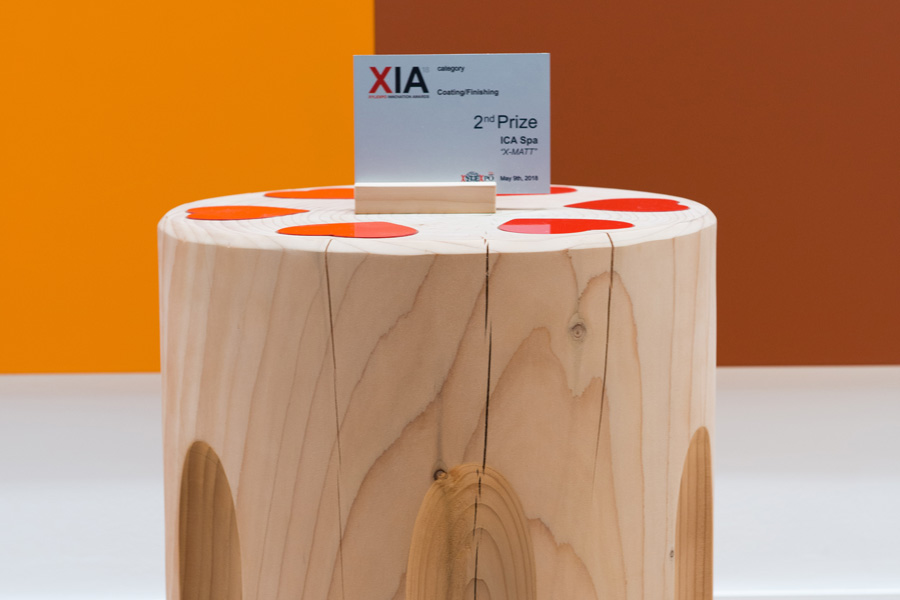 A new product has been introduced into the market and is already making a name for itself.
It's the new line of ultra-matt, anti-scratch and self-healing coatings. Its name is X-MATT and on Wednesday May 9th was awarded 2nd place in the "Coating/Finishing" category of XYLEXPO, a biennial world exhibition for woodworking technology and components for the furniture industry that takes place in Milan.

X-MATT hi-tech coatings are absolutely incredible for their extreme resistance and self-repairing properties. Light scratches can be "erased" in a few seconds by heat treatment. This innovative line of coatings for interiors is suitable for different types of materials and allows to create ultra-matt, 100% anti-glare surfaces, while maintaining a lower VOC content compared to UV conventional coatings.

X-MATT is resistant to coffee stains, fingerprints, cold liquids (UNI EN 12720), as well as to scratches (UNI EN 15186). It is soft to the touch, available in unlimited colors and 3D effects and has reduced VOC content.

That's the power of constant research!